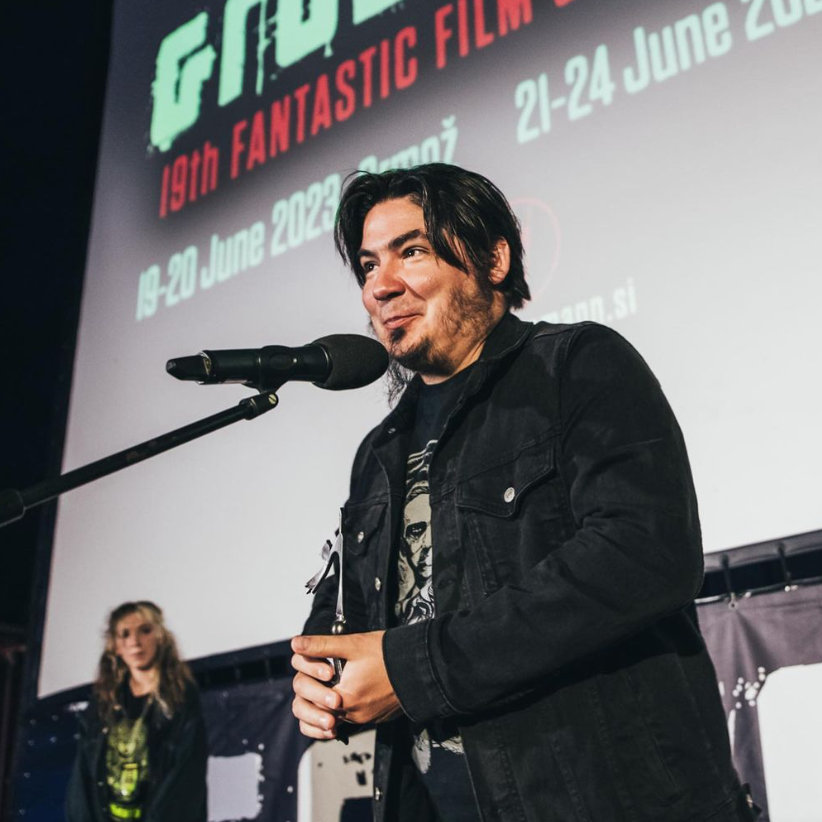 Irati returns home from Grossmann Festival in Slovenia with two new awards
On Saturday June 24 Irati was awarded two trophies at the Grossmann Festival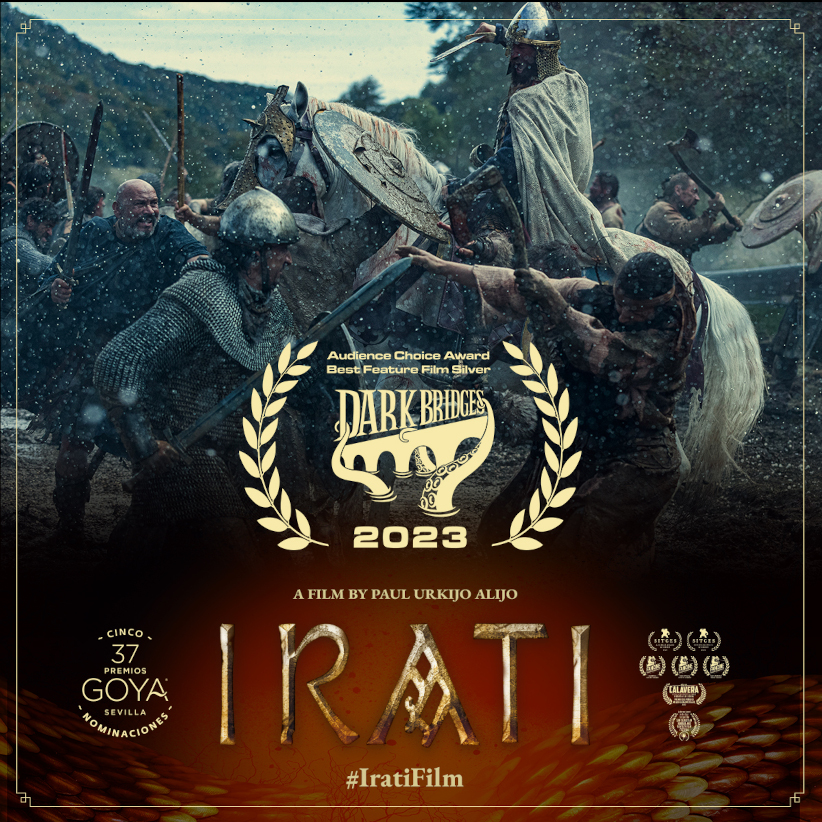 Irati conquers the Canadian audience
After its presentation at the Dark Bridges Festival – a fantastic film festival that takes place in Canada-, Irati solidifies its position as one of the referent movies in the fantasy genre in 2023.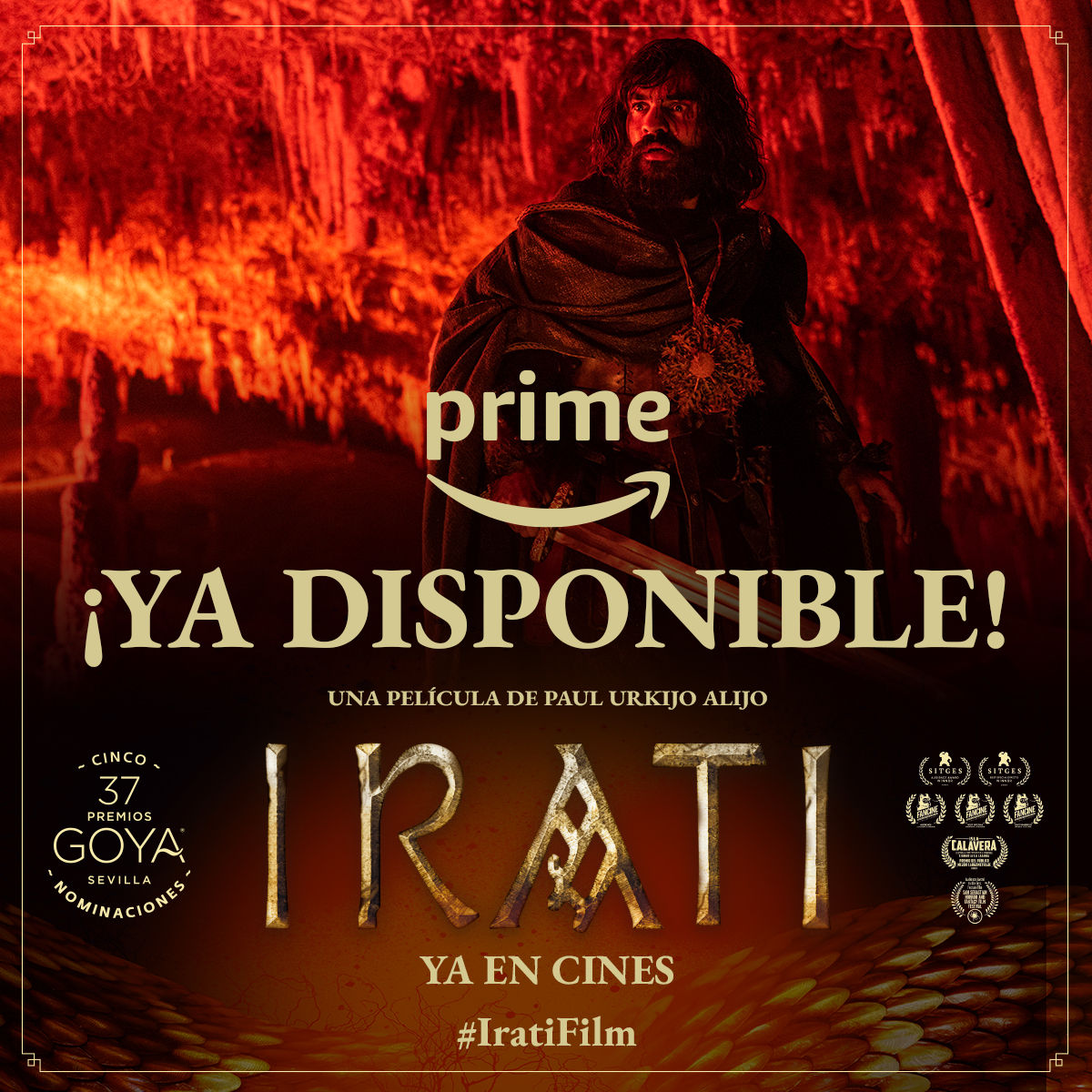 Irati now available on Prime Video, premiering as most-watched movie
From last Friday May 5th, Prime Video subscribers in Spain can enjoy Irati in the platform.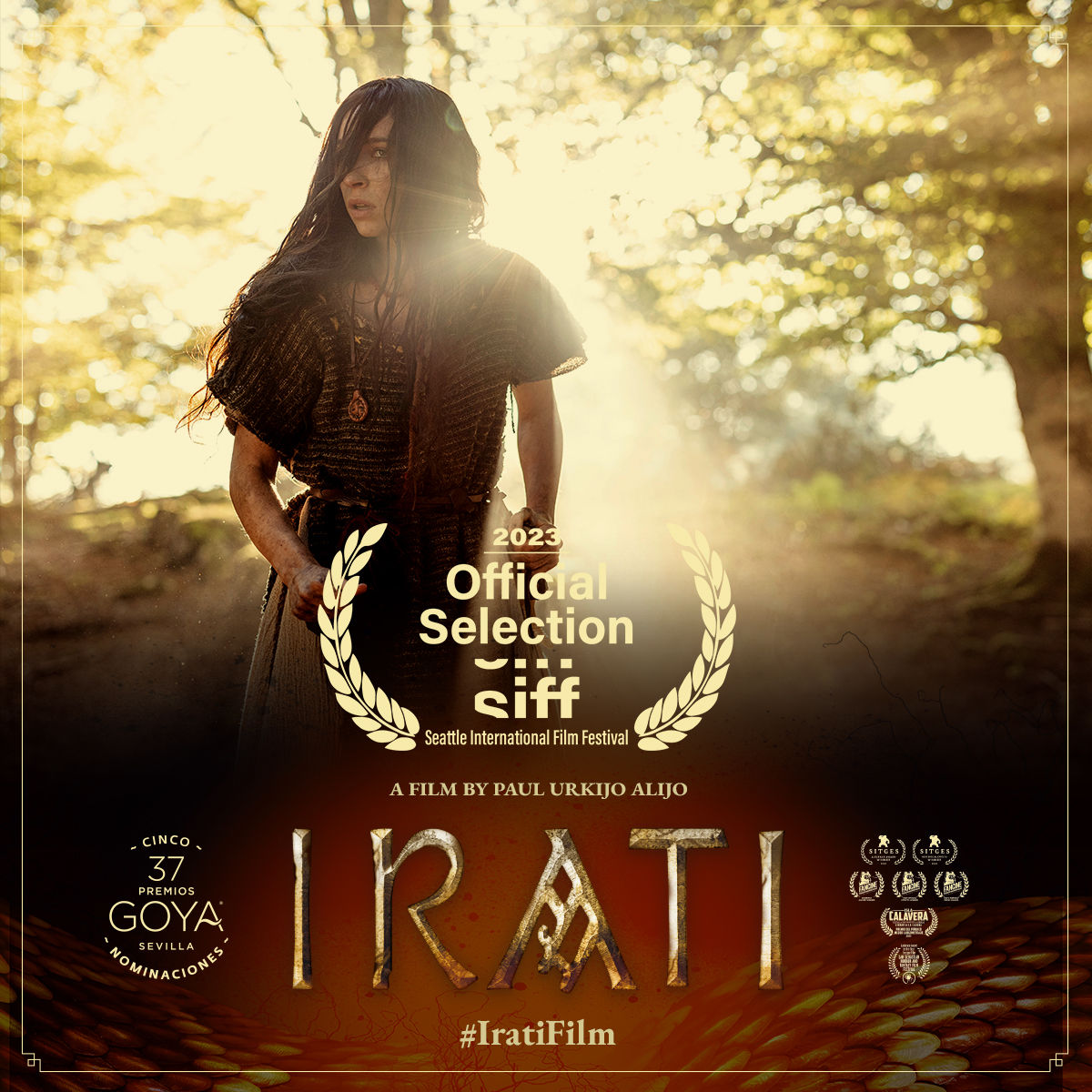 Irati makes it to the USA
Last week, on May 14 and 15, Irati premiered in north American territory. More specifically at the Seattle International Film Festival (SIFF), with the presence of Paul Urkijo (director).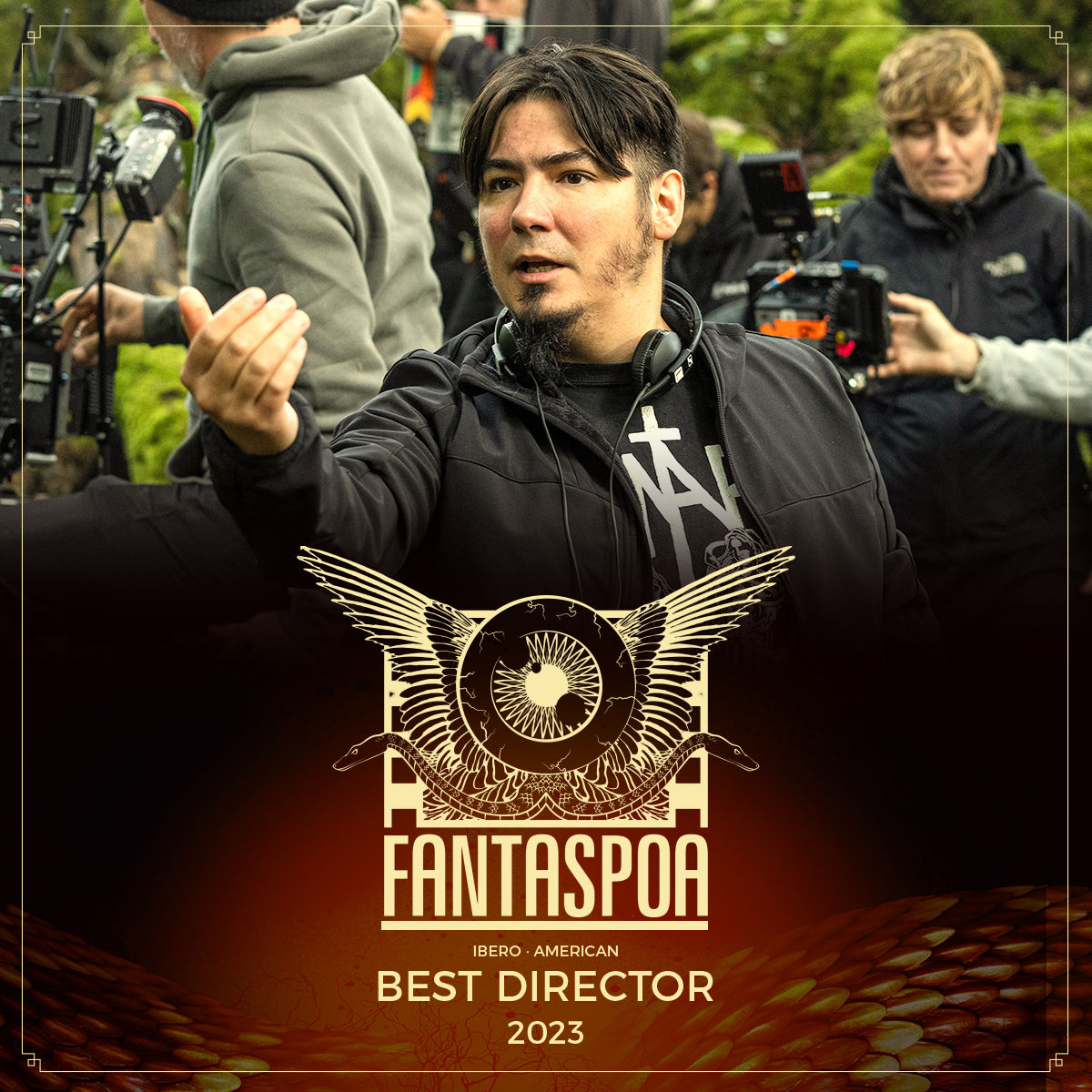 Paul Urkijo takes home best director award at FANTASPOA
The director from Alava, Paul Urkijo, has won the award for best ibero-american director at the prestigious Brazilian festival, Fantaspoa.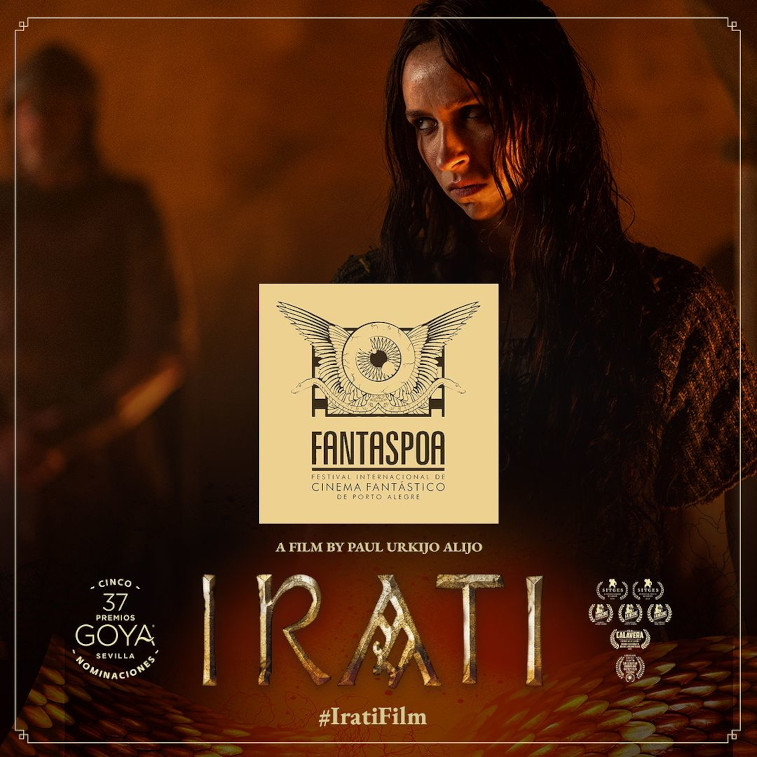 Irati now expanding to the international market.
After seven weeks in theathres in Spain, Paul Urkijo's latest movie starts making its way through the international fantastic film festivals.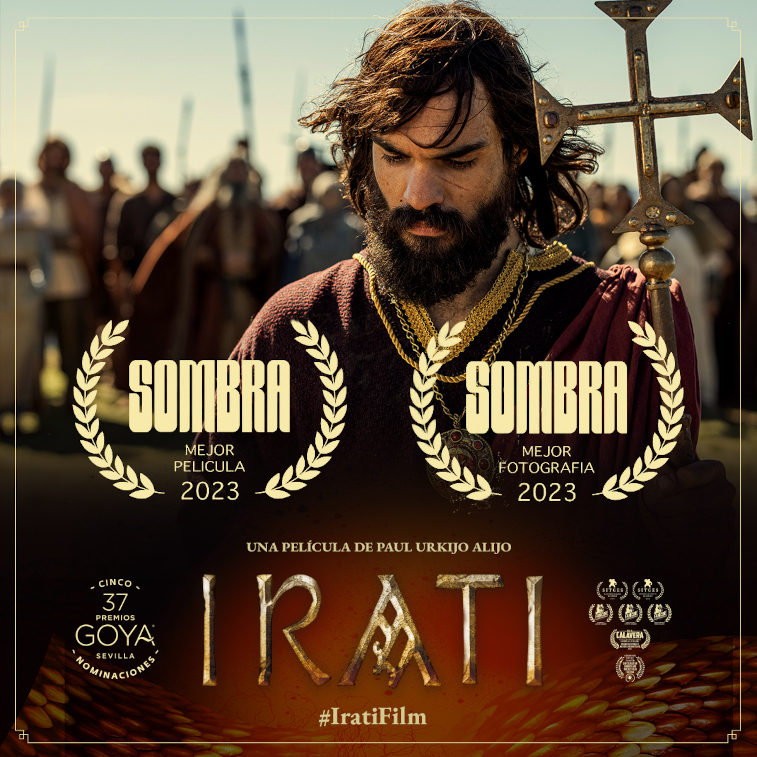 Award-winning at Sombra Festival
At the XII edition of the European fantastic film festival of Murcia, Irati took home two prestigious awards.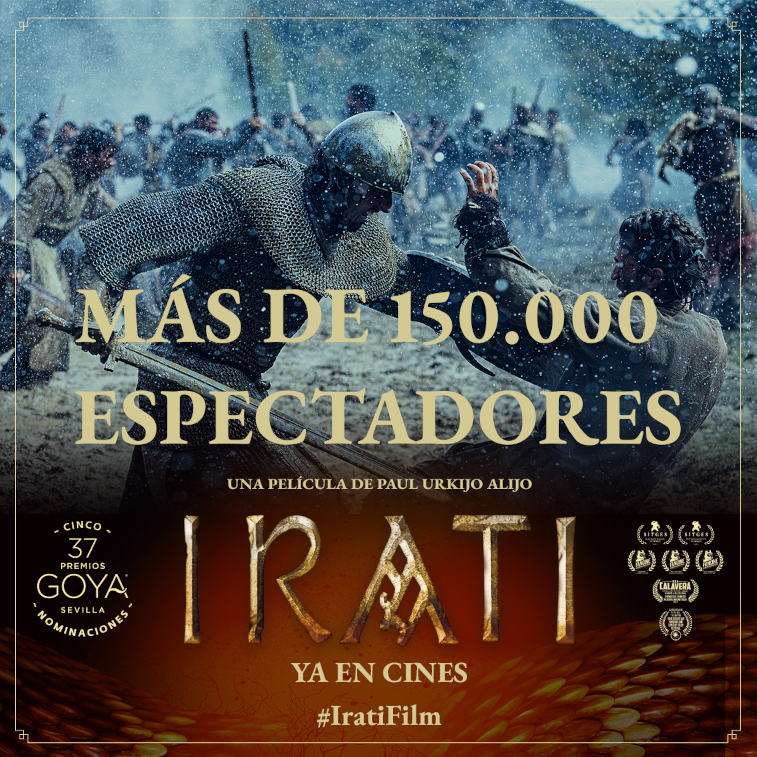 Irati now over 150,000 spectators in all of Spain
After becoming the best box-office earner in Euskal Herria amongst those movies premiering in 2023, Irati keeps running strong state-wide.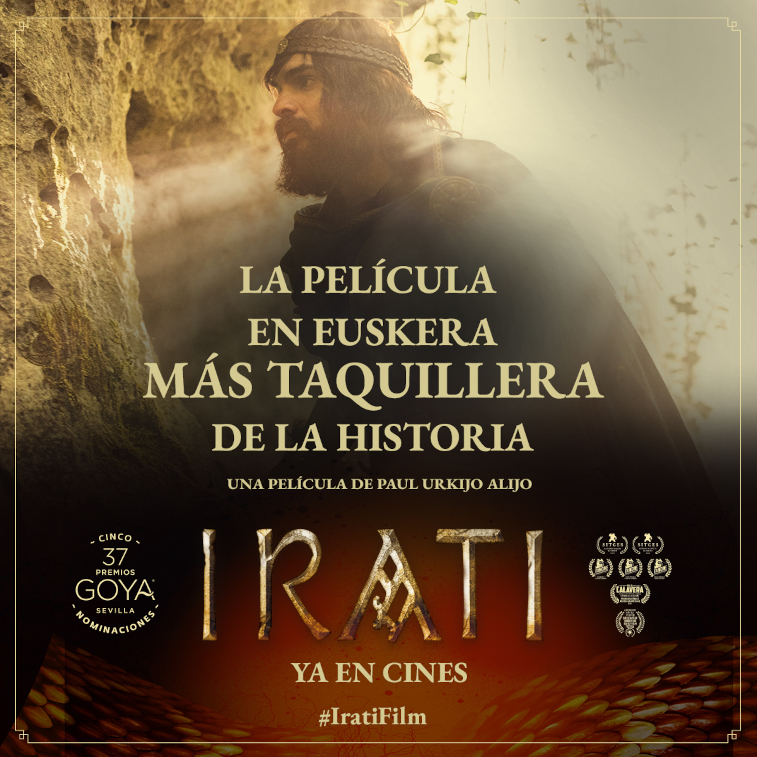 Irati becomes the best box-office earner for a movie filmed in Basque
Paul Urkijo's second film keeps breaking records when it comes to Basque cinema, now becoming the best-selling movie filmed in Basque.